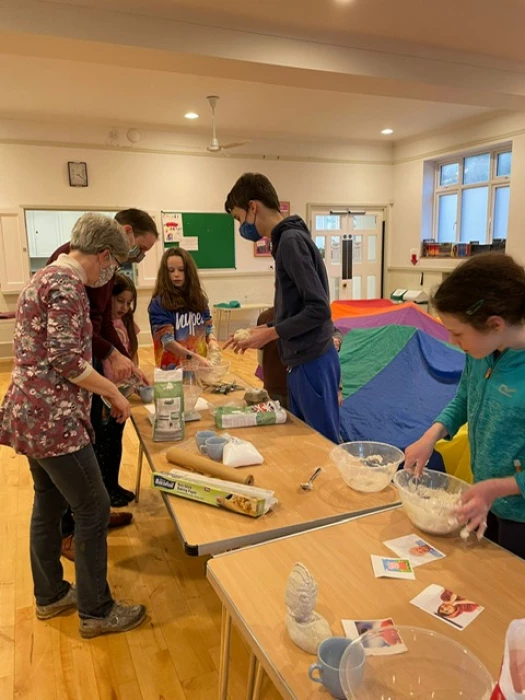 Getting to church on Sunday mornings isn't easy for everyone! We are exploring how to meet as Church at different times and so are experimenting with Sunday teatime services.
As part of our Tea-time Service we cook together. So far we have tried rice crispy cakes, shortbread biscuits and microwave mug cakes. Here is a place mat to decorate.
We also met together and made 'Roll-models', but they weren't edible, so pizza was provided!