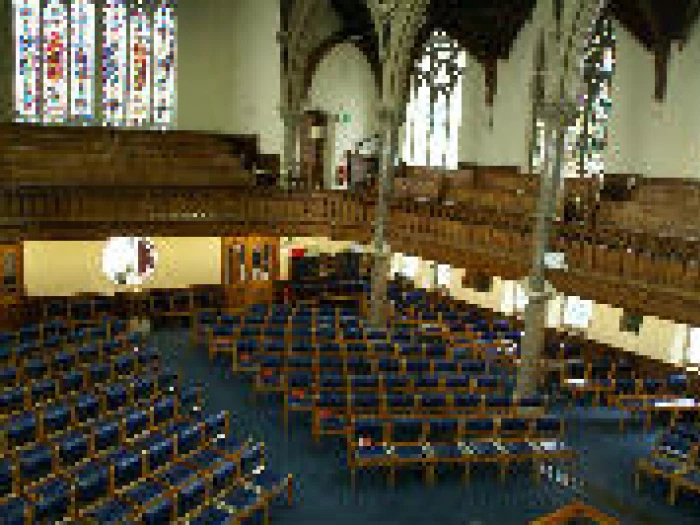 Excellent venue for concerts and conferences with flexible seating and good acoustics for music. There is a concert grand piano.
Dedicated three-phase power supply. The space can be adapted to include a properly supported stage or a concert platform.
If you would like to make a booking, please get in touch with our church manager Nikos Paplomatas: nikos@wesleymem.org.uk, 01865 201606 or 07775 772018.