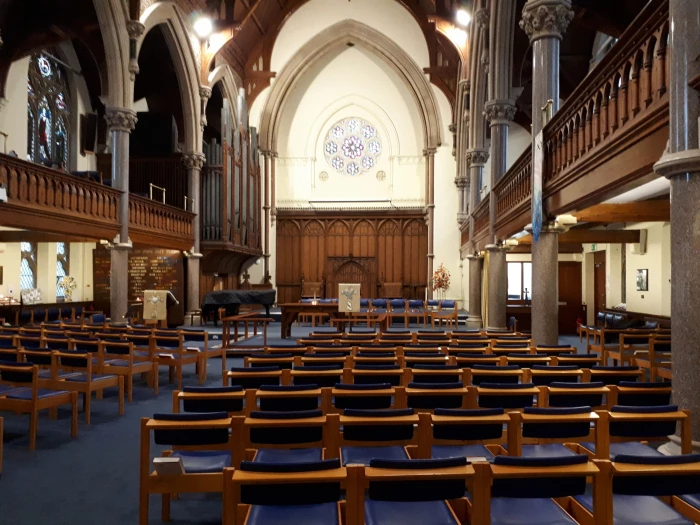 We are committed to an Open Church policy throughout the week, as a means of witnessing to the Christian life in the city centre. In this, we aim to make full use of our resources of buildings and people, and our Open Doors development project seeks to enhance this witness.
The church sanctuary is open in normal times for at least part of each weekday, to all who may wish to come in, for sightseeing, quiet or prayer. It may be staffed by volunteers.
Every Wednesday lunchtime at 12.30 a short prayer service is held in the church. This is an opportunity for those visiting and working in the city centre to spend a few minutes in quiet prayer and meditation. Prayer service is currently available in person or on Zoom. Details on request via Contact form.