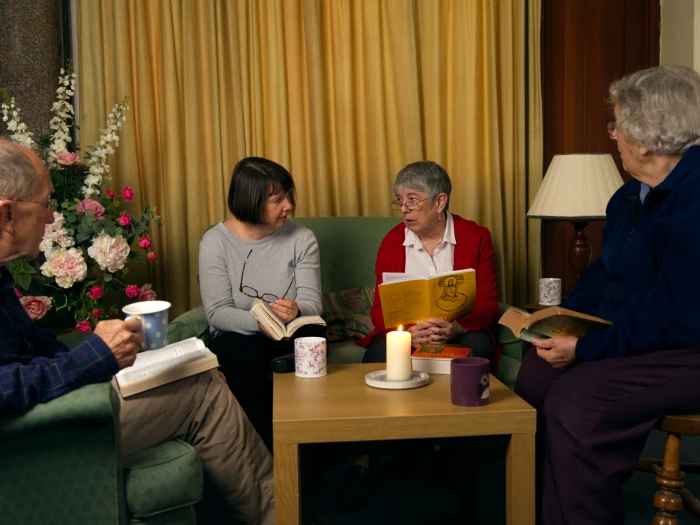 Open End
The Open End group meets fortnightly on Monday evenings. As the name suggests, the age range is wide, from 20+ to 80+. We meet online on alternate Mondays for Bible study, prayer, discussion and friendship. Each term we base our discussions around the Bible or another topical book or theme. A central element in our discussions, our thinking and our prayers is social responsibility and our practical response to God's word in our daily lives. Meetings are always lively and thought-provoking!
The Meditation Group
An opportunity for meditation and quiet reflection, currently online, twice weekly.
The Knitting group
For craft and chat at church on Tuesday mornings.
Pop-up groups
These are held from time to time for a particular study, to last a few weeks. They will be advertised on the news pages.
If you are interested in joining any of these groups please contact office@oxfordmethodists.org.uk